disreputabled0g
Sooo when I first claimed quantum1342's "It Takes Two to Tango" for

deancasbigbang
, I was just excited about how cute it was going to be. A sailing AU? Yesssss adorbs. And then as I was reading it and thinking about what to art, I realized a sailing AU meant I was going to have to
actually draw boats
. Oops. Time to look for some reference photos...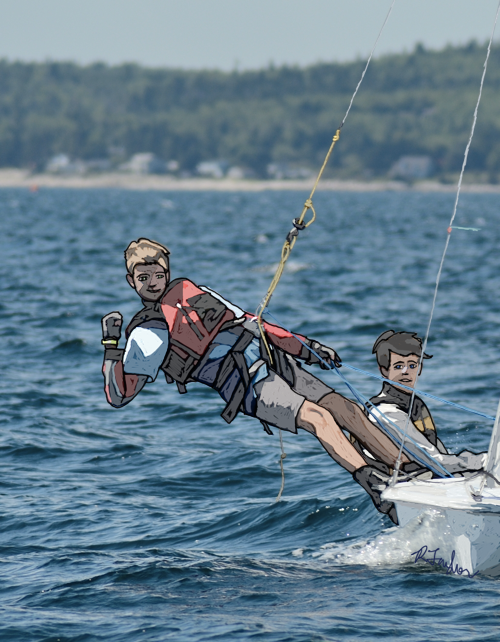 So this is a pretty straighforward paint-over, I think it's called.
The underlying image is a
Creative Commons-licensed (Attribution, Non-Commercial)
photograph by
Paul B.
, originally found on
Flickr
(used for the title banner too)
.
It was interesting to experiment with but I think it's not my preferred style. I like adding characters to the foreground of photographs better, instead of using the eyedropper tool so extensively to make small changes in color. Multi-layer shadows are hard! So I just avoid them. :D
You can also find me on
Tumblr
,
AO3
,
DeviantArt
, and
WordPress
; this blog is just for big bangs.