OMG the story

kidezt
wrote for

sastiel_bigbang
is SO. EFFING. CUTE. I cannot. Go read it: "
Castopus
"
Seriously read the adorableness. I've seen kidezt's name as an artist in many a big bang, this is the first time as a writer, and it's awesome!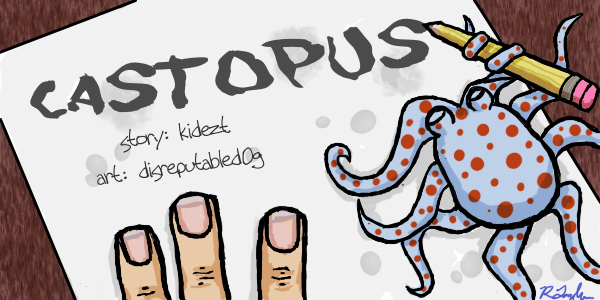 ( Rest of the art this way... )
Drawn in Pixelmator with a Wacom Intuos3 tablet.
You can also find me on
Tumblr
,
AO3
,
DeviantArt
, and
WordPress
; this blog is just for big bangs.