disreputabled0g

I claimed "Silent as the Grave," an Avengers gaslamp fantasy au by

nessataleweaver
for the

casestory
Big Bang. Because who doesn't want Natasha and Clint being awesome in a Victorian ghost story? Spoiler-free art inside the cut.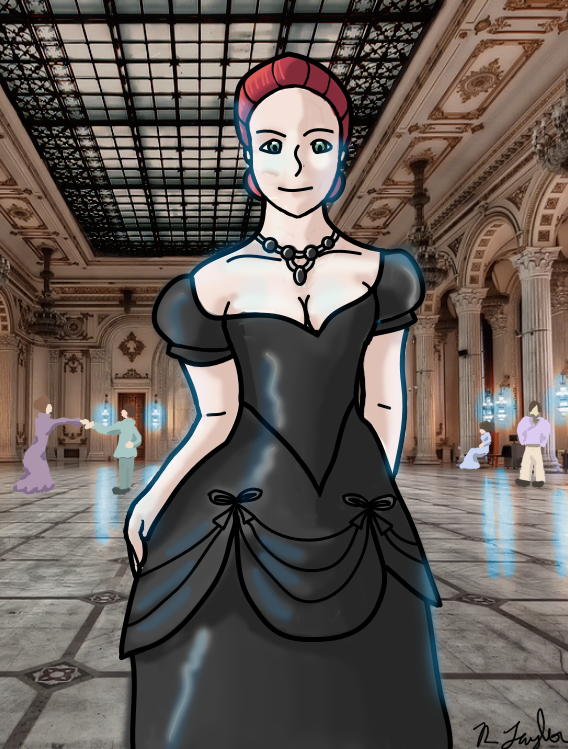 The background image is a
Creative Commons-licensed (Attribution, Non-Commercial)
photograph by
Niko Trinkhaus
, originally found on
Flickr
. I haven't used a photograph as the background for a drawing before, so it was fun making the modifications I needed (darkening the ceiling windows and turning the wall lights blue). Sadly I suck at crowd scenes so the ballroom isn't as full as I'd like. But I think it gives the impression okay!
Drawn and edited in Pixelmator with a Wacom Intuos tablet.
You can also find me on
Tumblr
,
AO3
,
DeviantArt
, and
WordPress
; this blog is just for big bangs.